SEO optimization of your WordPress site is crucial if you want to get as much traffic as possible. Unfortunately, many SEO guides are far too technical for first-time SEO users.
If you want to see an increase in the traffic generated by your website, then you will need to pay attention to the best practices for optimizing a WordPress site in SEO.
In this guide, we will share with you top WordPress SEO tactics. These will help you improve your Google rankings and win more customers.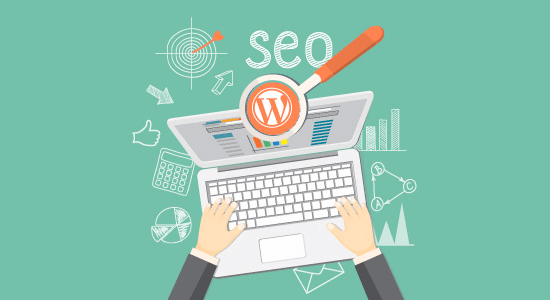 You may have heard from the experts who claim that, the WordPress platform is SEO friendly (SEO friendly). This is exactly the reason why a lot of websites, blogs and online stores are built in WordPress.
While the way WordPress is built ensures that it adheres to SEO best practices, there is still plenty of room for improvement to maximize your search engine visibility through SEO.
We'll show you some practical steps you can take to SEO optimize your WordPress site.
To simplify your choice of stages, you can use the table of contents below. You will thus view the main stages of our advanced WordPress SEO optimization guide.
Introduction
We know that the idea of optimizing a website in WordPress can be intimidating, especially if you don't have much knowledge in the field.
Don't worry though! This shouldn't be too complicated. Below we'll walk you through the basics of optimizing a site in WordPress, where to start, and how to apply them to your website. If you can't handle it, you can always call on our services site optimization by accessing the Contact page.
What is SEO?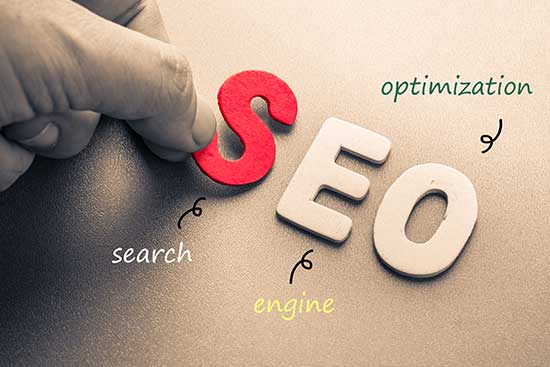 SEO is the acronym for Search Engine Optimization (Search Engine Optimization). It involves in short, a strategy used by all website owners to generate more traffic and more profits.
SEO optimization is not about how to trick the search engines, how to "cheat" to get higher in the Google rankings. These techniques are part of the Black SEO category and will bring you penalties in the long run. SEO optimization refers to creating a website which has optimized, error-free code and has an easy-to-read language for search engines.
When customers search for a specific topic, product or service, your pages that are optimized will appear among the first results. This way you will gain customers and trust from Google that your site is what the users of the search engine needed.
Why SEO optimization is important?
Search engines are often the ones that drive the most traffic to a website.
Google, as well as other search engines, use advanced algorithms to understand and promote the most relevant web pages. However, these algorithms are not perfect – they still need our help to improve, which is to help them understand what our website pages are about.
If the content of the site is not optimized and built so that it is easily 'read' by Google crawlers, your business will stand to lose. If Google can't understand your content, then it has no reason to bring your pages up in the first searches, because real users will have a hard time with it too. You will thus lose a lot of traffic that you could have received from search engines.
It is very important for all companies, that the business website is SEO optimized, in order to gain as many customers as possible.
The basics of SEO optimization of a WordPress site
SEO optimization for WordPress can get very technical and difficult. However, this is not mandatory, if you follow at least the basic tips or, we can say, a few 'SEO laws' that any website should follow. These will bring you visible improvements in your traffic level.
You don't need to be an IT expert to apply the tips below. If you already know how to use WordPress, then you're halfway there!
Let's learn how to optimize our WordPress site:
Check if the site accepts to be visible
WordPress comes with a feature that allows it to ask search engines not to index your site. The purpose of this feature is to allow you to make changes to the site without them being visible to the public. This function is applied in the first phase of creating the presentation site or a the online store. Thus, the site developer will make changes that are visible only to you, but will not be indexed by search engines. However, there is still the possibility of accessing the site through a password, to which the client has access to view the changes.
The function by which we deny access to search engines can also be activated by mistake. The site will thus become inaccessible to search engines and will gradually disappear from the Internet.
If your site no longer appears in searches, the first thing you need to do is check if this feature is disabled.
You will need to log in to the business website, in the WordPress control panel ( site.ro/wp-admin ), then go to: Settings >> Reading
You will need to scroll down to 'Search Engine Visibility' ( "Search Engine Visibility" ) etcand make sure the option 'Discourage search engines from indexing this site' ( 'Discourage search engines from indexing this site' ) is not checked.
Use SEO-friendly URL structures in WordPress
URL structures that are SEO-friendly contain words that clearly explain the content of a web page. These structures have the advantage of being easily readable by both search engines and humans.
Below are some URL structures that are 'SEO friendly':
https://www.mensis.ro/optimizare-seo-worpdress/
https://www.mensis.ro/creare-site/
Notice that these URLs are easy to read, so any user can understand what they should find on that web page just by parsing the text in the URL.
What do URLs we don't recommend look like?
https://example.com/?p=10467
https://example.com/archives/123
You may notice that these URLs use numbers that are totally irrelevant to the content of the page. Users cannot know what they will find on that page by looking at the URL structure.
Using URLs that are SEO friendly will increase your chances of ranking better in searches.
Here's how you can check and update your link structure in WordPress.
You will need to access Settings >> Permalinks. Then select the option that the URL link will be named after the page title and save the changes.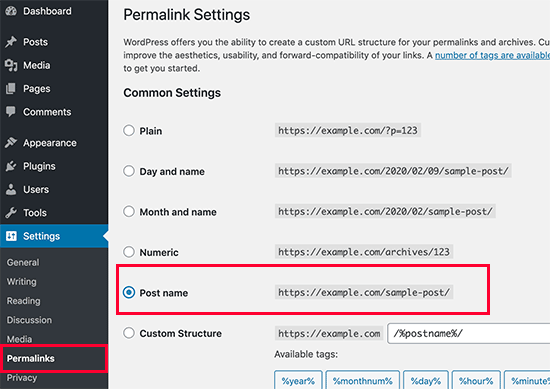 Careful: If your site has been active for several months, then it is not recommended to change these settings.
By changing the name of already existing URLs, you will lose all the authority that certain pages have gained by sharing on other sites or social networks.
It is however recommended that the action of changing the URLs to other SEO friendly ones happens as soon as possible, in order not to miss certain customers. For that, however, you will have to call o SEO agency with experience, like Mensis.
Website with WWW. or without?
If you have just created your WordPress site, then you will have to choose whether you want it to be displayed as www (https://www.example.com) or without www (https://example.com).
Search engines consider these two variants to be two different websites. Therefore, you will have to choose a variant and keep that choice.
To set how you want the site to be displayed, go to Settings>>General, and then add your favorite variant. The variant will need to be added in both fields, "WordPress Address" and "Site Address" as in the picture below.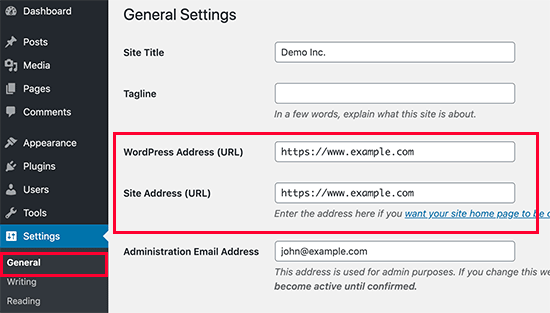 Even though some people say that a version with or without WWW is better, from an SEO point of view there is no difference.
The best SEO modules for WordPress
The best part about the WordPress platform is that there is a module for absolutely everything. Among them we list the following functionalities: online store, forum, social media platform, multilingual platform, email marketing and others. SEO optimization modules are no exception. In fact, there are thousands of such options for optimizing a WordPress site. The existence of so many options will make it difficult to choose a suitable solution for beginners.
Rather than installing separate modules that perform individual SEO optimizations, it is recommended to choose a top module that can perform all of them and on top of that, it is also 100% free. Below we will give you some effective solutions.
Choosing an SEO plugin for WordPress
When choosing a plugin for SEO optimization of a WordPress site, you will most likely turn to the most popular solutions: Yoast SEO, All in One SEO Pack or Rank Math.
On Mensis.ro we use Yoast SEO, that's why we will come up with examples for optimizing the WordPress site using this module.
Add an XML Map in WordPress
An XML map is a specially constructed file that displays all the pages on your site. This will facilitate the reading process of the search engines to find all the content of the site.
Adding an XML sitemap won't automatically propel your site to the top of searches, but it will help search engines find your site's product and service pages faster to make them visible on the Internet.
If you use Yoast SEO, then it will automatically create an XMLL map for you. To see this map, you can visit this URL:
https://example.ro/sitemap_index.xml
Don't forget to replace the domain in the URL with your personal one.
Starting with WordPress 5.5, this map will be available automatically from site creation, without the need for additional plugins. Yoast SEO, however, can provide you with more advanced features in configuring this list of internal URLs.
Below we will show you how to add the XML map to Google Search Console (formerly Google Webmasters) to ensure that all pages will be read and indexed by the largest search engine, Google.
Add the site to Google Search Console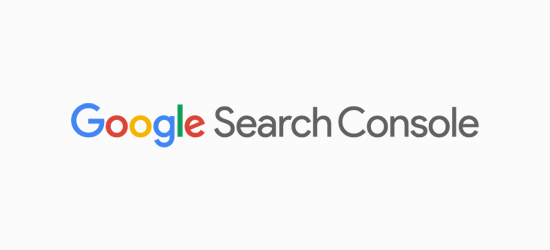 Google Search Console, formerly known as Google Webmaster Tools, is a set of tools provided by Google to help site moderators understand how the website they manage is perceived by the search engine.
In Search Console, we can find reports and information to understand how our pages appear in search results. You can also find out what keywords customers used to get to your site, how each page appears in searches, and how often they were accessed in searches.
In Google Search Console we can also receive warnings and alerts when something is wrong with the site. For example, when the indexing bots encounter certain problems in reading the site, when duplicate content is found, or when you receive penalties.
For a complete SEO Audit, error resolution and proper optimization, however, it is recommended to use professional WordPress SEO optimization services, such as those offered by the Mensis agency.
Once you have successfully added your site to Google Search Console, click on Site Map | and add the XML map from the previous step (see the picture below).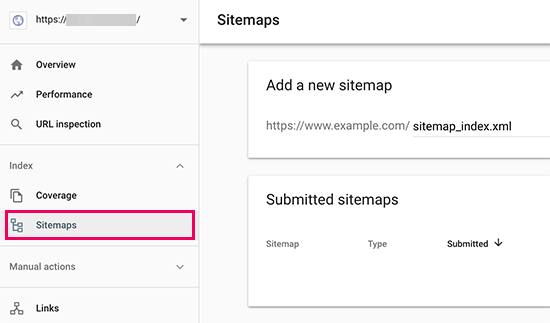 Save the settings to ensure the map has been loaded.
Google will be able to use and access this map and will check it periodically. This step will help the Google search engine find your new articles and products more easily, they will now appear faster in Google searches when it creates them.
After the map has been added, the process will appear as pending. It will take some time for Google to check the file and read it. After a few hours your map should be read and you should find your new site pages in Google results. It will also show you in Search Console how many pages were found, how many were indexed, how many images were indexed and other statistics.
We recommend that you check the Google Console at least once a month to understand how strong the site is in front of the competition and what SEO aspects need to be improved.
Optimize articles and posts for SEO
Many times, beginners make the mistake of thinking that if they have installed a WordPress SEO plugin, it will automatically do the job without any further intervention. SEO optimization in WordPress, as in any other website, is an ongoing process if lasting results are sought.
All the top SEO modules will help you: add a Title, o description page, yes set the keywords tracked on each page or post. It will also show you a preview of what end users will see on Google.
We recommend optimizing your title and description for each page to get maximum results
When drafting your pages, try to follow the SEO tips provided by these modules. Try to achieve as many of the recommended SEO goals as possible.
Website Keyword Analysis
Many beginners try to guess which topics are the most searched for, in order to know which articles or products to add to their blog or website.
It's like shooting an arrow in the dark and waiting to see if you hit the target. There's no need to do this when you can use real statistics for the keywords people are most searching for.
Keyword analysis is a technique used in copywriting and by SEO experts in promoting a website's pages. It helps you discover the keywords that users use when they use search engines to search for different products or services in the niche in which you operate.
It is recommended to use these keywords, synonyms and groups of words relevant to the niche you are active in, to gather as much organic traffic as possible.
There are a lot of keyword analysis tools that you can use. For less advanced users we recommend the free tool Google Trends, and for the more advanced SEMRush. Both tools will help you discover the most used keywords, their monthly volume and how your competition is positioned.
WordPress SEO Optimization – Best Practices
If you've followed the previous steps for basic SEO optimization of a WordPress site and are already using a WordPress SEO plugin, then you're already one step ahead of the competition.
However, if you want even better results, then you will need to follow the next more advanced steps for WordPress SEO optimization.
These steps are not very technical. We try to give you the advantage of not using complicated lines of code to achieve these complex optimizations, but only more advanced WordPress SEO modules. The following changes will make a noticeable difference in your SEO efforts.
We will detail some more advanced steps for SEO optimization of a WordPress site below. These, however, represent only part of the steps that our marketing agency will use within an SEO optimization subscription. If you want a professional SEO optimization, then we recommend you to contact the SEO experts of the Mensis agency.
Proper use of Categories and Tags in WordPress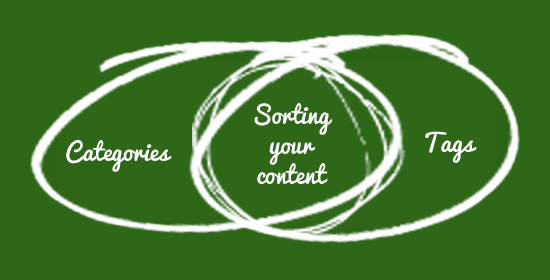 WordPress allows you to sort your blog posts into categories and tags. This benefits you when you want to sort posts by topic, and also helps customers find the content they want faster.
Categories and tags also help search engines understand your site's structure and content.
Beginners often don't understand how to use categories and tags to their full potential. Having explained these aspects to many customers, we will try to define them as easily and precisely as possible.
categories are used to group articles and posts. If your blog were a book, then the categories would be the table of contents.
For example, on a personal blog you can have categories such as: music, recipes, travel and others. Categories can have subcategories.
On the other hand, the labels are more specific keywords that define the content of an individual post. For example, a blog post in the 'recipes' category might have tags like: salad, breakfast, etc.
Using categories and tags, users can navigate the site more easily. Being easier for users will also be easier for search engines.
Build internal links
Search engines assign each page on your website a certain score. The precise algorithm by which pages receive this score is secret, so that there are no people who abuse this system. However, the most common signal is authority links.
That is why it is important that your pages receive links from other sources.
You should make it a habit to earn hits from other trusted sources. This will increase your visibility and more people will reach your site. Google will see the traffic generated and perceive it as a signal of quality. Ultimately, this will make search engines rank you higher in their searches.
Optimize article comments
Comments can be a strong indicator of how engaged users are on your site. This user engagement generally means you will get more referrals, more traffic and more SEO results.
However, you need to make sure that these comments are not just automated, spammy ones. Spammers generally create text with automated programs and usually include harmful links, which can damage and even ruin the image of your business.
That's why we recommend using the module Akismet. It is one of the 2 modules that comes pre-installed in every WordPress site. This module helps you prevent spam comments, thus improving your WordPress site optimization efforts.
It is commendable if you have articles that garner a lot of natural comments. Over time, however, they may make the page more difficult to load, which will also affect your SEO efforts.
To prepare your site to support more clients and page loads, then you will need to choose your hosting server carefully. Another tip is to split comments across multiple pages.
External NoFollow Links in WordPress
As mentioned above, links help search engines decide which pages are more important. When you refer to a site, what you are actually doing is passing some of the site's authority to the referrer. In SEO terms, we say you pass the "link juice".
For the best search results, you need to make sure you get as many quality links as possible from other sources. In general, it is good to have a higher proportion of incoming links.
By adding the "nofollow" attribute to external links (links to other sites) you instruct search engines not to follow those links. This aspect helps you to save "link juice" (that is, to keep the authority of the page).
A normal link ("dofollw"), analyzed in HTML will look like this:
<a href="https://example.com">Example Website</a>
An external link with the nofollow attribute will look like this:
<a href="https://example.com" rel="nofollow"&gt;Example Website</a>
Normally, WordPress does not have a built-in feature to create nofollow links. However, they can be changed manually.
Follow the steps below to edit the source code and turn a link into a nofollow.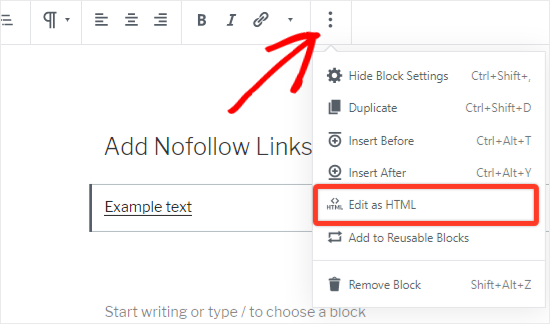 By editing the HTML code you will be able to see the links as specified above. Adding the attribute rel="nofollow", the link will no longer care authority.
Full Articles, Summaries or Excerpts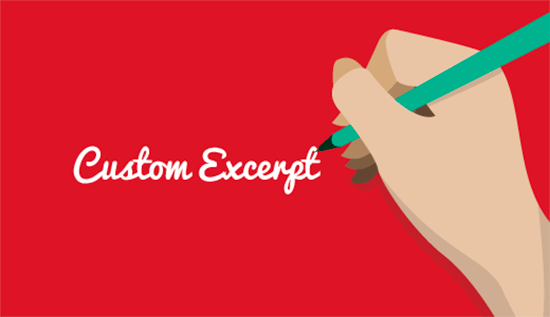 WordPress mentions blog posts in different ways. For example, it mentions all these articles in several places: links from the homepage, from the archives, tags, sorted by publication date, author pages, etc.
These articles are automatically displayed in their entirety on all these pages. These aspects may affect our SEO efforts. Search engines may perceive all those articles as duplicate content. Full articles will also make pages load harder.
By displaying entire articles everywhere, it can also influence visitors. For example, users who have subscribed via RSS will be able to see the entire article without having to visit your website.
The simplest solution is to display summaries or excerpts instead of full articles.
You can do this by going to Settings >> Reading and selecting summary.
Speed and Security for WordPress SEO Optimization
Even if you follow all the tips and recommendations above, if your site is slow, or is corrupted by a hacker, you will no longer appear in the first searches.
Here's how you can prevent poor security and improve your site speed.
Optimizing WordPress Site Speed and improving Performance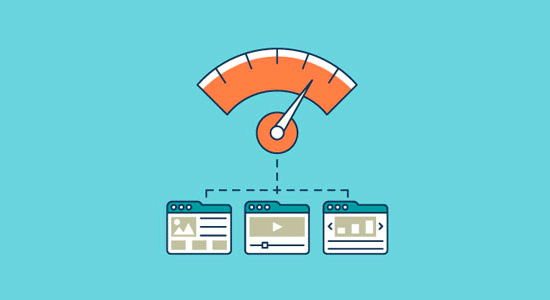 Research shows that in the age of the Internet, the attention span of a human is shorter than that of a fish. (source)
Experts in Internet analysis believe that users decide whether or not they want to stay on a website from the first seconds after accessing it.
This means, for a website administrator, you only have a few seconds to present your content and convince users. You don't want to waste valuable time making users wait for the site to load. Search engines like Google favor websites that load quickly in their searches.
Optimize images to increase SEO efforts in WordPress
Images captivate users more than text. Also, images may take longer to load. If you don't pay attention to their size and quality, you can lose.
You need to make sure that the images you use are optimized and load quickly. You can use an auto-optimization plugin or a CDN solution to render images from another server faster.
Another trick you can use to optimize your images for search engines is to use a title and a alternative text. These tags help search engines better understand what the uploaded images are about. This will also help people who are visually impaired and use audio screen readers to play content. These readers can play text alternative.
WordPress allows you to easily add title and alt text when uploading new images.
If you're a photographer and you add a lot of images to your WordPress website, then you'll be better off using a plugin.
We recommend you Envira Gallery. In our speed tests, this is one of the fastest WordPress plugins for rendering galleries. It is also adaptive (pictures adjust to different screen sizes) and SEO friendly.
Securing and Protecting Your WordPress Site
Every week, Google penalizes around 20,000 websites for malware and around 50,000 for phishing attempts. When a website is penalized, it will no longer appear in searches at all.
This means that securing a WordPress site is essential for good search engine results. You certainly don't want all your SEO optimization efforts for your WordPress site to be compromised by hackers.
The good news is that there are some modules that can protect your site like an antivirus. These, however, do not represent the ultimate protection. The server the site is hosted on can be compromised, outdated and hacked plugins can also thwart the efforts of an antivirus. You will then need to call on the professional services of website devirus.
Use an SSL certificate (HTTPS)
SSL (Secure Sockets Layer) is a technology that encrypts the connection between the client's browser and the server it connects to. This option adds extra security to your WordPress site.
Sites that are SSL secured have a lock symbol next to the URL. This means your site is trustworthy. This is mandatory if you have an online store using WordPress and process sensitive information such as card payments and personal data.
All major hosting companies offer free SSL certificates through Let's Encrypt.
If you want a premium SSL certificate, you will have to pay more, but there is not much difference between them.
On the other hand, banks or larger organizations need more security and therefore use more advanced SSL certificates.
For more information about SSL certificates, you can visit This article.
We hope this article helped you optimize your WordPress site through SEO. If you implement even a few of these tips, you should see an improvement in your traffic. It may take a few more weeks for Google to make sure the improvements are permanent and not just a coincidence.
WordPress Site SEO Optimization – Frequently Asked Questions and Answers
Why should I optimize my WordPress site?
Any business that wants to get to the top of search engine results will need to optimize their WordPress website with SEO strategy.
How difficult is WordPress optimization?
You can follow and implement the steps we have listed yourself. However, you can always call on the services of the Mensis agency for complete WordPress SEO optimization services.
Are these all the steps for WordPress SEO optimization?
The list of optimizations we perform on a website is much more complex and extensive. I have presented only the easiest steps to apply, from a beginner's perspective.
How long does it take to see the results of the optimizations?
Google needs to be sure that your site has actually been optimized. For traffic to grow, it can take a few weeks after implementation.
.
Photo source:  WpBeginner